ELECTRONICS FOR CATCHING FISH:
In Today's Environment, Catching Fish requires that you first find them. Your guide has spared no expense at procuring the BEST Electronics available to get an average position accuracy of 10 feet. This ensures you have the most productive fishing time available. No long circling times looking for the structure. The fact that your guide is a registered Electrical Engineer specializing in computers, assures you that he knows how to use them very well. Where it used to be: "Do you want to fish the Rubble Barge?" , It's now "Do you want to fish the Bow or the Stern?".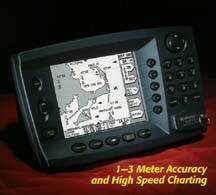 GPS: Heading up your Guide's arscenal is the Northstar 951XD GPS (Global Positioning System). It features 12-Channel differential GPS reception with an accuracy of 7 feet at times, a High Resolution Plotter, High Resolution Charts, Phantom Loran, Built in Tide Charts, Sunrise/Sunset Data, and more.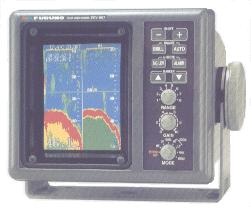 FISH FINDER: Next item on the Bridge is a Furuno 667 Color Video Fish Finder. Featuring dual frequencies of 50 and 200 KHz, and features like A-Scope, nothing can escape detection.







CD/AM/FM STEREO: A Jensen AM/FM/CD Player with poly planer speakers hosts your listening pleasures if desired.
VHF RADIO: A VHF Ship to Shore Radio for mairne communications.
CELLULAR PHONE: A Cellular Telephone for any needed telephone communications. Petrocom roaming ensures you are always in range of making calls.
LORAN: Backup Navigation and position information.

NEW in 2008 - Sideimaging with the Humminbird 997c SI Combo
Now you can see what you are fishing! Check out my Sideimaging Gallery.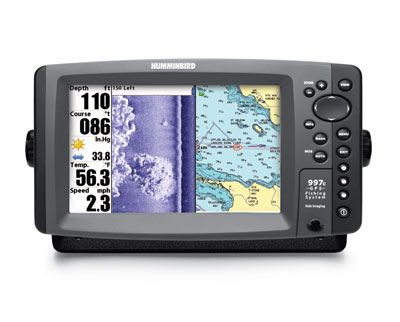 ALL THESE ELECTONIC TOYS TO ENSURE YOU HAVE AN ENJOYABLE TRIP!